posted by

alexfandra
at 08:45am on 06/07/2009 under
birds
,
vacation
Bateman Island is a birding spot in the Columbia River near the "Y" between Richland and Kennewick, WA. About a mile long and half a mile wide, it's connected to the mainland by a 1/4 mile causeway. Only foot traffic is allowed on, and there was very little of that the times I've gone out there.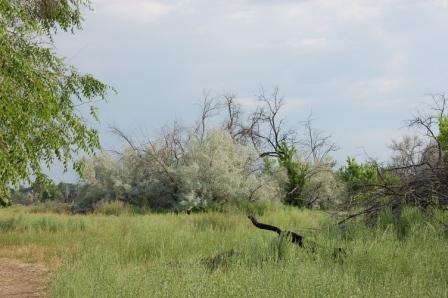 Lots of scrub, lots of Russian Olive trees (ah-choo!). And lots of magpies: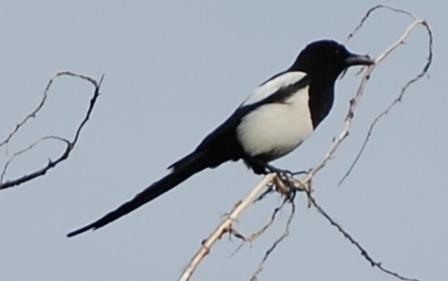 I saw my first Gray Catbirds here (and heard them making the most amazing mewling sounds), my first Forster's Tern (I made the identification, and then had it confirmed by some folks from the local Audubon society, a nice moment). It's also home to lots of Black-headed Grosbeaks, and a few Bullock's Orioles. Here's one of the orioles: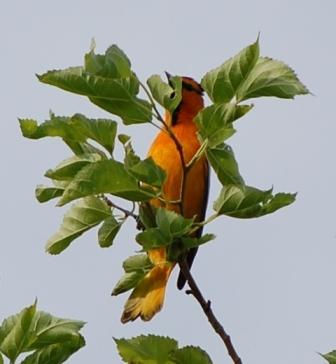 All in all it's a lovely spot, though by 9am it was over 80 degrees. I'm going back on late August, when I'm sure it will hit 100 by early morning. Yay.
There are no comments on this entry. (
Reply
.)