posted by

alexfandra
at 08:59am on 09/07/2009 under
baseball
,
birds
Birds replace old worn-out feathers through the moulting (or molting) process, and many do so after the breeding season. These male Wood Ducks, which have extremely colorful breeding plumage, moult into duller colors, called "eclipse plumage":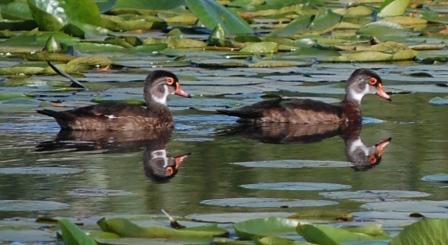 During the moult, most ducks cannot fly for one to three weeks. This Wood Duck was startled by something (not me! I swear!), and skittered across the pond, but did not take off. Normally a dabbling duck such as this can take off from the water directly into the air without a running start.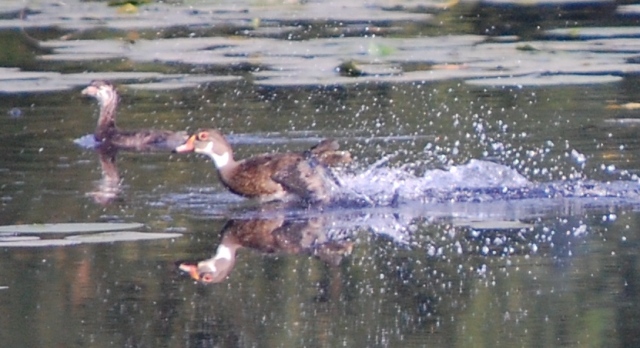 In completely unrelated news, this weekend I get to watch the Mariners take on their division rivals, the Texas Rangers. After a good road trip in which the Mariners took two out of three from the
Dodgers
(!) AND two out of three from the Red Sox, they've had an iffy homestand against the Orioles, with the bullpen (and errors) helping to blow late-inning leads. Please let them get back on track -- that's not too much to ask, is it?
Happy Almost Weekend!
There are no comments on this entry. (
Reply
.)