posted by

alexfandra
at 08:46am on 30/06/2009 under
alaska
These are the last of my Alaskan vacation photos, ending aptly enough on the setting sun over the ocean waves: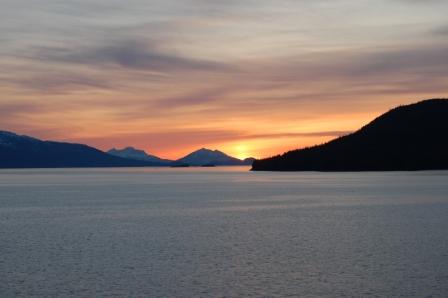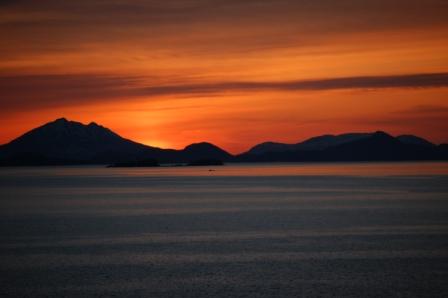 I had a grand time. Overall, NCL (Norwegian Cruise Line) did a fine job and their staff was very responsive. I wrote a letter to the company with mostly praise but with a few minor complaints about noise levels (they really do need more quiet public spaces), and they wrote back with an individualized response that included a $350 voucher towards my next cruise fare. Plus another $350 for my travelling companion. Which has to be used within one year.
I may just have to take them up on it.
There are no comments on this entry. (
Reply
.)