posted by

alexfandra
at 08:27am on 08/07/2009 under
birds
I was delighted on my most recent visit to The Montlake Fill to see that at least some of the Pied-billed Grebe chicks had survived to become juveniles. These two youngsters were extremely interested in the fish that an older grebe had caught: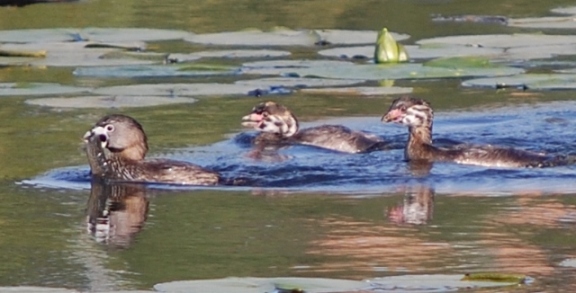 The fish was nearly as big as the grebe, and the youngsters chased after the lucky bird, peeping madly, perhaps believing there was no way it could eat that whole thing.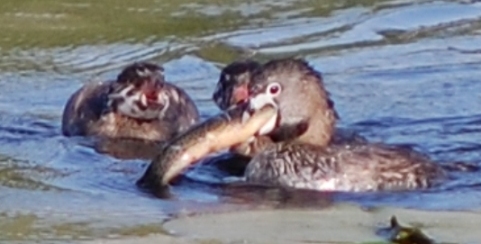 I didn't think so, either, until I watched, amazed, as the grebe managed to get the whole thing down its hatch. The disappointed youngsters huffed off in search of their own food.
The lagoon/slough area of The Fill is now full of lily pads in bloom. Quite a lovely sight.
There are no comments on this entry.