posted by

alexfandra
at 07:22am on 02/07/2009 under
birds
,
vacation
In June I visited the relatives in the southeastern part of the state, and of course, went birding.
This is near Wallula Junction, about halfway between the Tri-Cities and Walla Walla: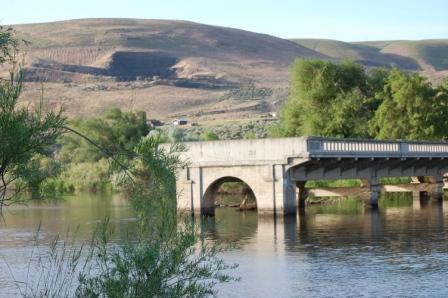 There were Bullock's Orioles, Western Kingbirds, White Pelicans, and Black-necked Stilts here.
And this is McNary National Wildlife Refuge just a few miles west of Wallula: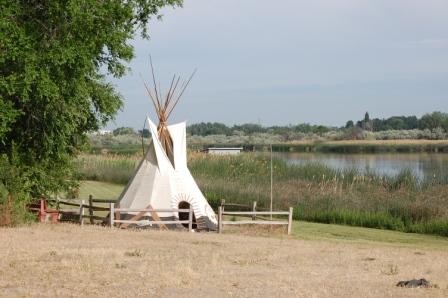 Here I saw the Yellow-headed Blackbirds, Eastern Kingbirds, an Osprey, and more pelicans. Like this: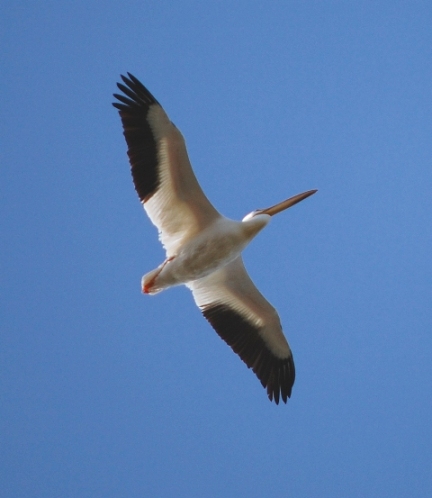 Temperatures hit 90 degrees every day. I got my birding done between 6 and 9am and was still sweating buckets by the time I called it quits. I felt extremely grateful to the McNary site for having a very modern educational building with air conditioning, clean restrooms, and drinking fountain. Especially as my car does
not
have air conditioning.
I didn't meet any other birders while at these two spots. I did meet a camper at Wallula and am also much obliged to him for telling me not to go down a particular path through high grass because of the ticks. Another downside of birding in the summer -- no matter how hot it is, you have to wear long pants and socks because you're almost always tramping through places with either insects or plants you don't want to expose bare skin to. Well do I remember my first summer of birding when I turned up at a guided walk in Discovery Park wearing Capri pants and wondered why everyone else wore long pants on what promised to be a 90-plus degree day. "Nettles", the guide explained. And I spent a good deal of the next three hours worrying over where I was stepping instead of enjoying the birds.
Tomorrow is a holiday for us State workers. See you all on Monday!