posted by

alexfandra
at 07:12am on 24/06/2009 under
alaska
,
birds
We do see Harlequin Ducks in Washington State on the coasts and in Puget Sound, usually during Winter, but I've never managed to see one here. So it was a thrill to find several of them hanging out in Skagway.
I spotted this pair while crossing the pedestrian bridge to Yakutanina Point Trail: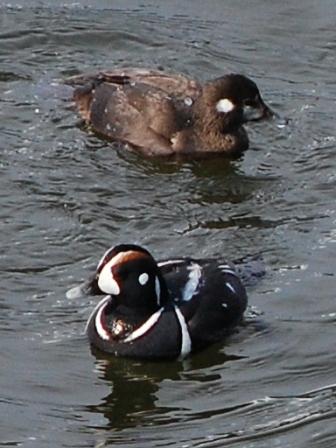 The female caught a fish and went on land to consume it: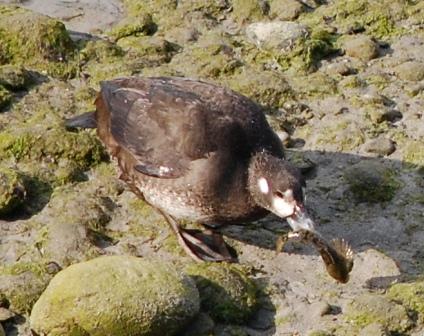 While she ate, the male swam back and forth nearby in a protective manner: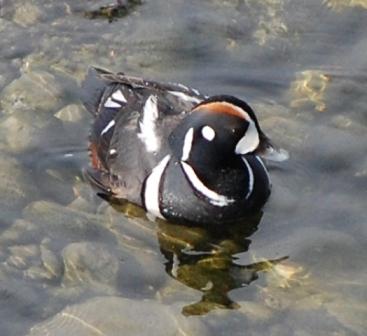 Later, along the trail, I came upon half a dozen more Harlequins hanging out on the shoreline. A very fine morning indeed.
There are no comments on this entry.