posted by

alexfandra
at 09:36am on 10/06/2009 under
birds
,
travel
I've returned from a brief sojourn to the other side of the state to see the relatives. While there, I got another five birds for the Life List: Black-necked Stilt, Bullock's Oriole, Forster's Tern, Gray Catbird, and the aptly named Yellow-headed Blackbird. Also got to see lots more of my favorite eastern Washington bird, the white pelican: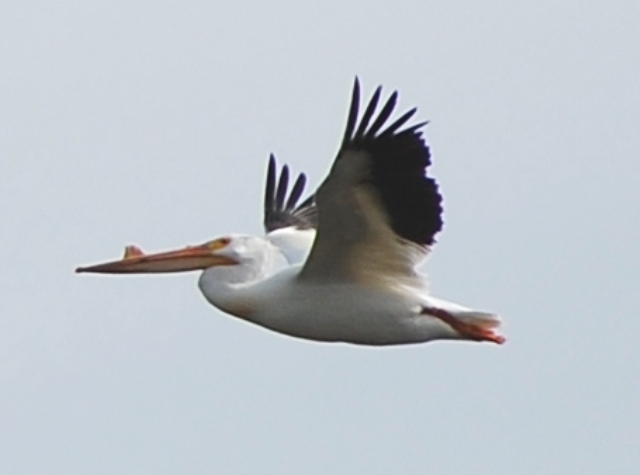 Other than that, it was hot (90) but bearable. My sister cooked dinner for us one night and I survived (chicken and dumplings). For various reasons, I wound up taking one of my hounds (Bodie), and he was an excellent travel companion. (Georgie is fine, but recovering from yet another back pain problem.) I, too, am recovering from back pain, having ironically damaged my lower back a week ago Saturday while trying to hoist Georgie up the back stairs because of *his* bad back. Honestly.
I hope to put up a lovely photo of the blackbird tomorrow, and then return to the neverending Alaska photos.
There are no comments on this entry.